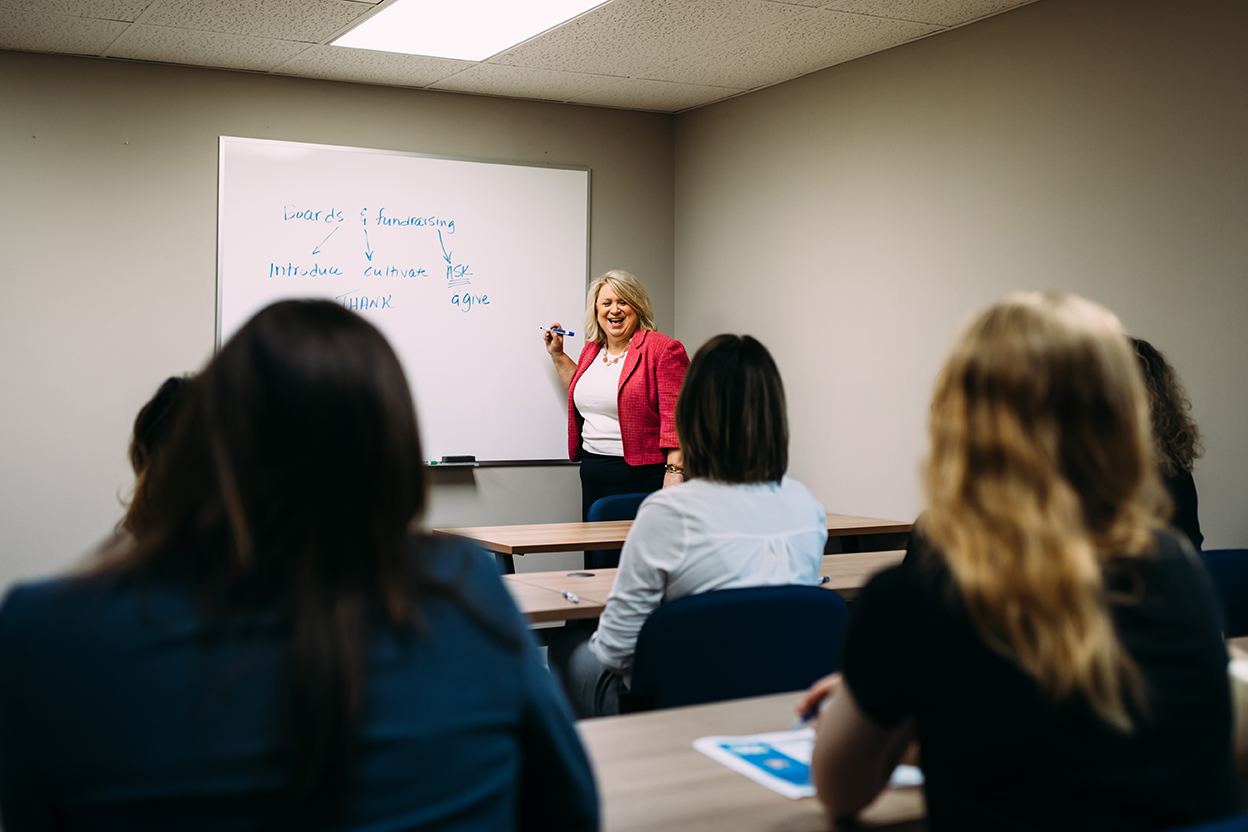 The experts at Wastyn & Associates speak to a variety of groups. You can find them in the Quad Cities speaking to the local Association of Fundraising Professionals chapter or a national conference like the Grant Professionals Association Conference. You can also hire Linda or one of her staff to speak at your own event or conference.
Linda is the ONLY Grant Professionals Association Approved Trainer in Illinois or Iowa and one of only 21 approved trainers in the country.
Advanced and basic available in 1 hour, 2 hour, half day and full-day workshops for all topics.

Looking for classes to attend? Click here.
Grant Writing
"Grant Writing 101: Writing Effective Grant Applications"
"Writing More Compelling Grant Applications Using Stories and Arguments"

"Work Smarter, Not Harder: Strategically Planning your Grant Proposals or Fundraising Program"
Fundraising
"Taking the Guesswork out of Fundraising: Data Driving Fundraising that will Impress your Colleagues and Raise More Money"
"Communicating for Results: Improving Relationships and Outcomes with Donors, Colleagues, and Collaborators"

"Fundraising Overview for Boards, Executives, and new Fundraising Professionals"
Board Development
"Creating the Highly Effective Board"
"Identifying, Recruiting and Retaining Board Members"

"Maximizing Board Meetings and Board Members' Time and Talent"

"Being an Effective Board Member"

"Improving Board/Executive Relationships"
Have a specific topic in mind?
Wastyn & Associates can speak on almost any topic in grant writing, fundraising, board development, leadership development, or strategic planning.
Upcoming Classes and Events